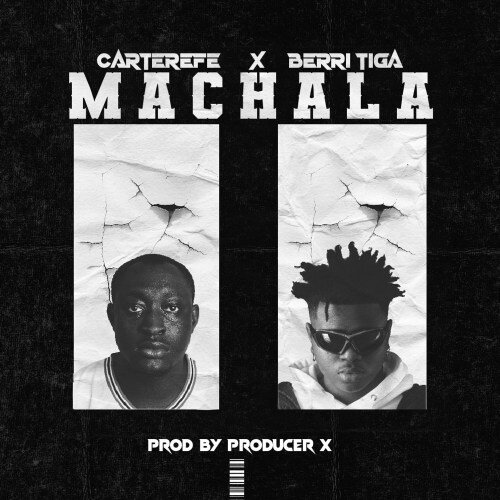 Carterefe x Berri Tiga – Machala
Here's The Addictive Song That's Currently Topping Charts and Disturbing Tik-Tok, Carter Efe Machala featuring Berri Tiga.
Instagram comedian and sensation, Carterefe teams up with uber-talented singer, Berri Tiga to deliver this new anthem titled "Machala". The infectious tune is produced by Producer X. MACHALA is a prefect blend of Afro-Pop and Amapiano, A Theme song for Wizkid FC. The song is a special record by Carterefe (a Wiz FC), dedicated to Afrobeats GOAT, Wizkid.
Artist Name:  Carterefe x Berri Tiga
Track Title: Machala
Recorded: 2022 Music
Country: Naija Music
Category: Latest Music
Quotable Lyrics
Gat me looking like Machala ooh
I jam wizkid for Ghana ooh
When I dance my Makosa
People dey craze for Instagram…
(Visited 15 times, 1 visits today)
CLICK HERE TO COMMENT
---
---
Be the first to comment